Superintendent: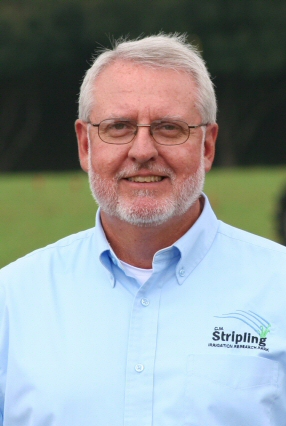 C.M. Stripling Irrigation Research Park
C.M. Stripling Irrigation Research Park
8207 Highway 37, Camilla, GA 31730
Phone: 229-522-3623
Email: sirp@uga.edu
Our mission and purpose
The University of Georgia College of Agricultural and Environmental Sciences developed the Stripling Irrigation Research Park (SIRP) to be an innovative irrigation research and education center. The park is an easily accessible facility to offer assistance for farmers in irrigation management as well as to provide general information to the public regarding the role of water in the regional economy.
Scientists, engineers, and extension specialists collaborate with the staff and administration of the park to define crop water needs and improve food, feed, and fiber production using efficient irrigation methods. Industry partners are able to test equipment and water conservation strategies for Georgia under the objective eye of the College's researchers. SIRP provides educational opportunities and demonstrations for farmers, irrigation companies, as well as students in local technical colleges and universities.
A community-based Advisory Committee assists with guidance on relevant research and education programs. The Advisory Committee includes Mitchell County citizens, diversified farmers and landowners of the area, irrigation industry representatives, agribusiness associates, and educators.
Agricultural water conservation is at the forefront of brewing controversy in the southeast with the increasing frequency of drought periods in south Georgia and increasing water demands throughout the Apalachicola – Chattahoochee – Flint (ACF) River Basin. Thus, the mission of the Stripling Park has included conservation ideals since its inception. With the ongoing tri-state "water wars" between Georgia, Florida, and Alabama over water flow and demand in the ACF River Basin, maximizing efficiency and conservation efforts in this region has become a priority.
Research and Education Centers in Georgia

Research and Education Centers (RECs) are hubs for innovation and discovery that address the most critical issues facing agricultural production throughout the state. Ultimately, our findings are shared with stakeholders through the extension and outreach efforts of the University of Georgia College of Agricultural and Environmental Sciences.

Local Extension Office